Is your Sim musically inclined? Can they rock out? Have they been known to shred on occasion? If so, they'll definitely want to add this axe to their collection. It's Grim's Ghoulish Guitar*, and it's exclusively available to those who sign up for The Sims 4 newsletter. The guitar's eyes glow, and a cloud of black smoke will appear under your Sim – just like Grim. It's rockin'!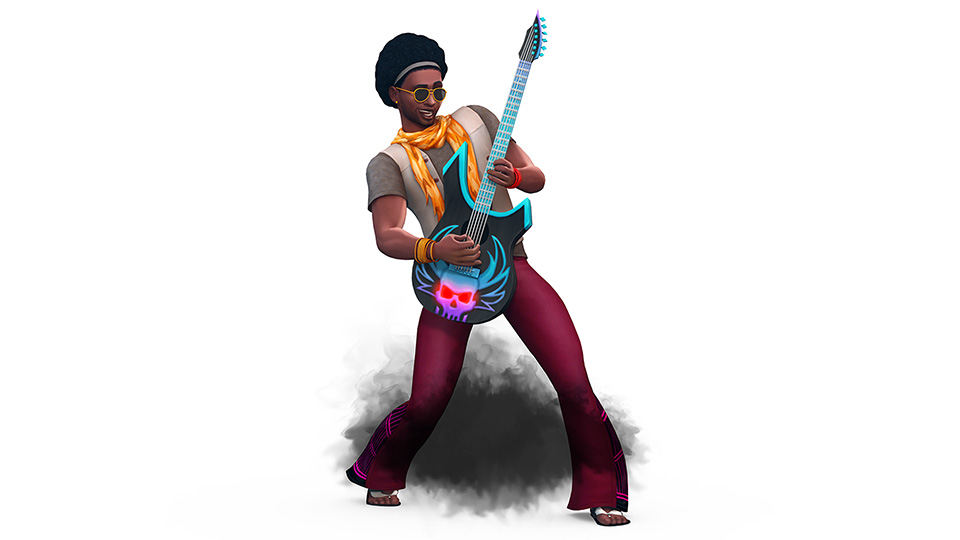 All you need to do is sign up for emails about The Sims (as well as other EA products, news, events, and promotions) and get Grim's Ghoulish Guitar. This exclusive in-game The Sims 4 item will help take your Sim's guitar skills to a rockin' new level. That's it! Just sign up here, and this wicked guitar will be added to your game.
Looking for more news on recent The Sims 4 updates? Learn about The Sims 4 Kids Room Stuff Pack, or read about wishes that might (or might not) come true with the wishing well from The Sims 4 Romantic Garden Stuff.